More and more Americans are considering moving to Europe in search of a better quality of life, safety and good weather. But what are the best countries for Americans to move to? One European country in particular has been much talked about throughout 2022 as a highly sought-after destination by Americans to live in: Portugal. So is Portugal's popularity as big as it's hyped to be?
A My Dolce Casa analysis of Google data confirms that Portugal was 2022's most searched for European country by Americans interested in moving abroad. We analyzed the number of monthly Google searches performed in the U.S. that included queries such as "moving to", "living in", "retiring in", and variations of the same, for 27 European Union countries.
In 2022, Portugal topped the list with the most monthly searches, a whopping 41,200, following a year over year increase of 30%, thus dethroning the long-time favorite Spain as the most desired country in Europe to live in right now.
The top countries in Europe that Americans want to move to
In 2022, Spain was Americans' second favorite country to live in, with 38,900 average monthly Google searches, up 9% from 2021. At a great distance behind was Germany, with 15,300 searches, followed by Ireland with 13,200 and Italy, surprisingly only in fifth place, with a combined 12,600 searches per month.
Moreover, Portugal saw the highest percentage and net increase in Google searches compared to the previous year, when Spain was the definitive leader, with 35,400 monthly searches in 2021. Simpler, less stringent immigration requirements and lower taxes have given Portugal an edge over Spain. It is worth noting that Portugal is about five times smaller in size compared to Spain, which makes this tiny but mighty country's achievement even more impressive.
With a combined 80,000 Google searches per month, the top two countries dominate the ranking, making the Iberian Peninsula the hottest region in Europe this year for U.S. citizens looking to relocate abroad.
What makes these countries so attractive for Americans to move to? 
Major events taking place in the United States in the past three years, including the pandemic, major political decisions, gun violence, rising housing costs, and the ability to work remotely are motivating Americans to seek a second citizenship in Europe. An estimated 40% of Americans are eligible for European citizenship, according to Bloomberg, citing data from consultancy firm Global RCG.
Some seek citizenship by ancestry, which is a popular way to get an Italian or Irish passport, while wealthier Americans are using the investment visa to get in, gaining residency and citizenship in countries like Portugal and Spain. Moreover, a strong U.S. dollar can translate into tens of thousands of dollars in savings if you purchase a home in Europe today compared to three years ago.
1. Portugal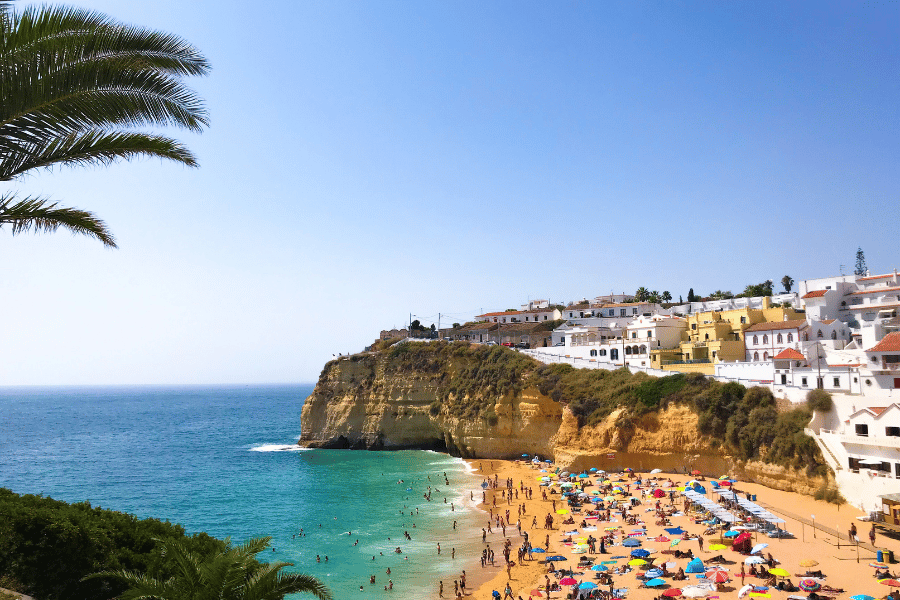 Searches for Portugal surged by 12,500 in the last year, propelling it to first place, with a total of 41,200 Google searches every month. Many American expats living here will cite the California-like year-round nice weather, the laid back lifestyle, the safety, and the warm, welcoming Portuguese people as the top reasons for choosing Portugal as their home abroad.
The availability of visas that grant non-EU citizens residency rights, such as the Golden Visa and the D7 visa, makes Portugal one of the best countries for Americans to move to.
But possibly the most compelling reason of all is the lower cost of living compared to the United States, and particularly the (still) affordable home prices. With an average price per square foot currently at $135, houses in Portugal are 3-5 times cheaper than home prices in many cities in California or in the Northeastern United States.
2. Spain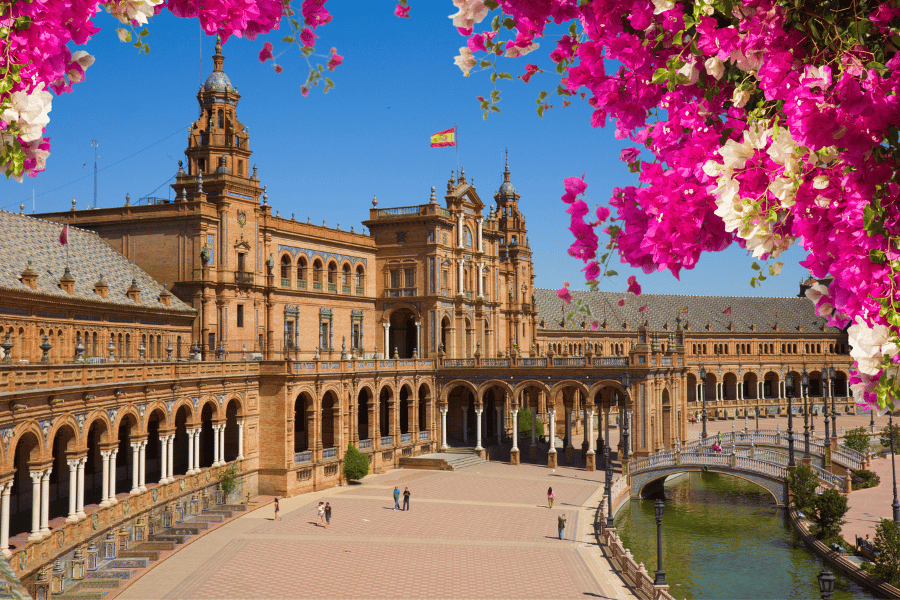 Spain has long been the most sought-after country in Europe for U.S. expats, with 38,900 monthly Google searches this year and 35,400 last year. With 15% of its population of 47 million being foreigners, Spain is one of the best countries for Americans to move to, and also attracting expats from all over the world. The high quality of life, great weather, miles of world-class beaches and so many amazing cities to choose from make Spain extremely attractive to move to.
Spain is particularly appealing to Americans because the Spanish language is easy to learn and the culture is fairly familiar. The average price of a house in Spain is about $180 per square foot, a bargain compared to the price of homes in the largest U.S. metros.
3. Germany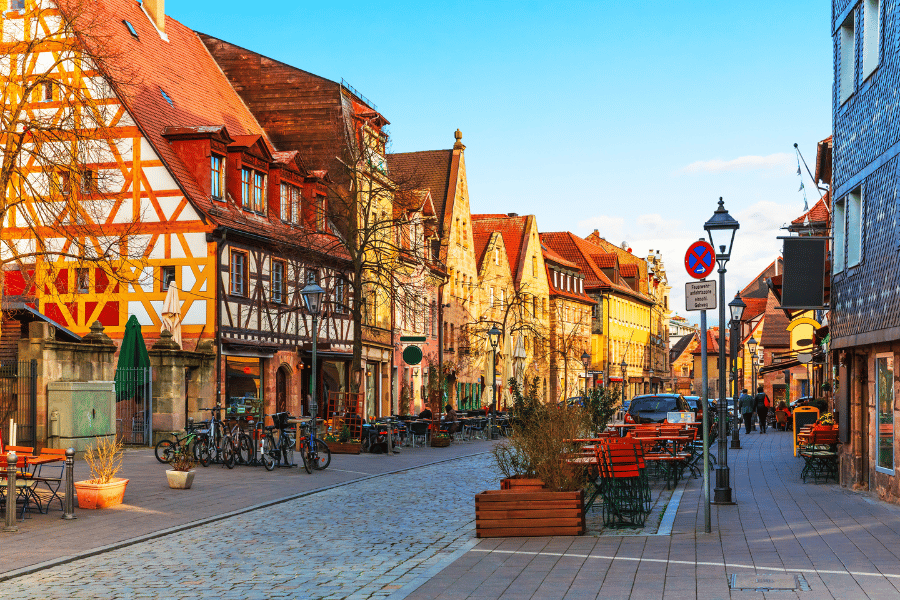 In third place, Germany has perhaps the most robust economy in Europe with a high quality of life. What Germany might lack in "fun in the sun", it makes up in gorgeous mountains and picturesque, culture-rich cities. Moreover, some find Germany's notorious organization and efficiency a big plus, unlike Mediterranean countries, which are known for their more laid back Latin spirit.
Interest in moving to Germany from the U.S. saw the second highest increase since last year, up 19%, from 12,400 in 2021 to 15,300 monthly Google searches in 2022. Moreover, Germany is a top relocation destination for military families, as Germany is home to the most U.S. army bases in Europe.
4. Ireland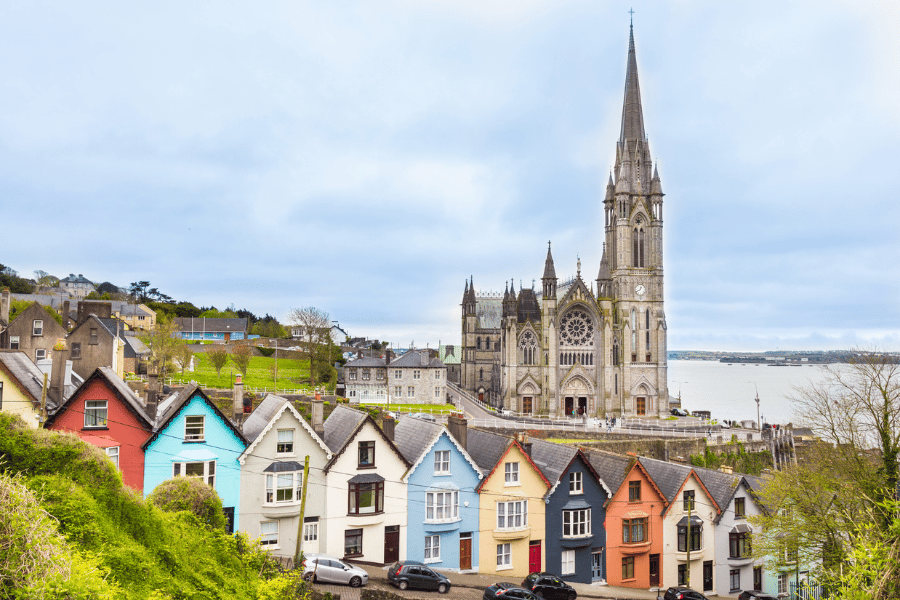 The fourth most popular country, with 13,200 monthly Google searches in 2022, Ireland offers citizenship to second, third and fourth generation Irish-Americans. Some of the advantages of moving to Ireland are: it is an English-speaking country with a similar culture, it is one of the prettiest countries in the world, and it boasts some of the highest quality of life standards in Europe.
However, all this comes at a price, as Ireland is typically more expensive to live in than Mediterranean countries, with an average home price around $325,000. Consumer prices are about 35% lower in Portugal, and 28% cheaper in Spain compared to Ireland.
5. Italy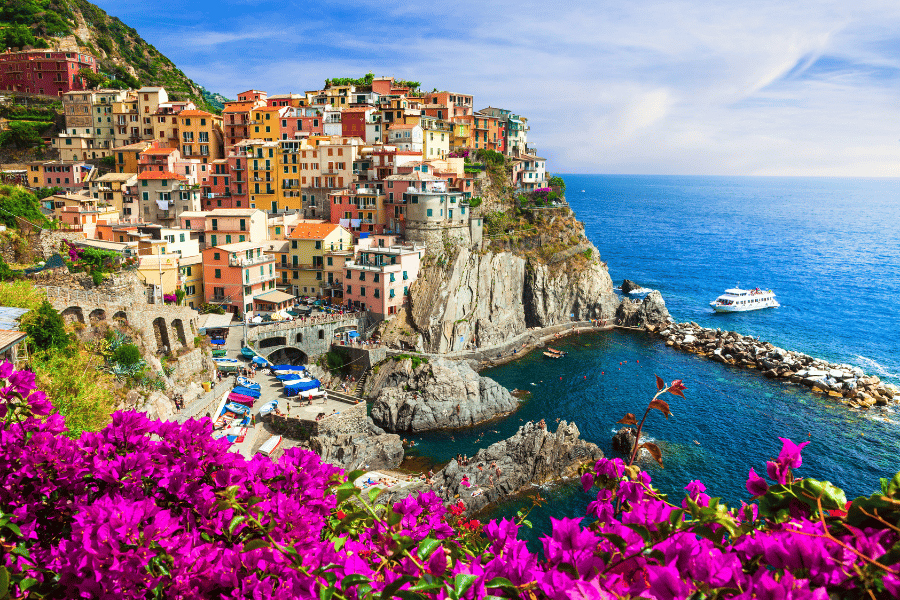 Italy was the fifth most searched for country to move to in 2022, totaling 12,600 monthly searches. Its popularity among Americans continues to grow year over year, Google searches having increased by 5% since the previous year.
Italy grants citizenship to U.S. nationals who can prove Italian ancestry virtually without any time limit. This beloved Mediterranean country also offers an attractive 7% tax incentive for retirees willing to move to small villages, in an attempt to revive local economies in rural areas.
In addition to offering Americans several ways to gain residency and citizenship, Italy is simply one of the most desirable places to live in, a world renowned arts, culture and food scene, offering picturesque towns and villages, and great diversity of weather and geographies: from the Italian Alps in the north to white sand beaches in the south.
6. France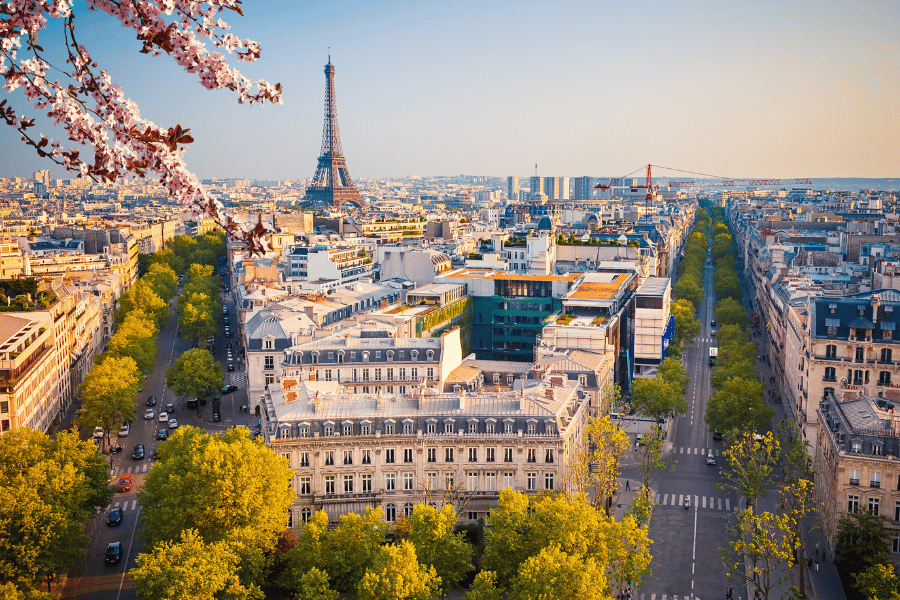 Neck in neck with Italy, registering an average of 12,500 searches per month, France is another favorite destination for Americans who want to live in Europe. Certainly France needs no introduction, nor do its culture-rich cities and towns, charming wine-growing regions and glamourous French Riviera on the Mediterranean Coast.
Unlike other European countries, France does not currently have a Golden Visa program or a retirement visa, which may explain why it is not higher on the list. However, Americans can apply for a long-stay visa, which in time allows them to apply for residency.
7. Sweden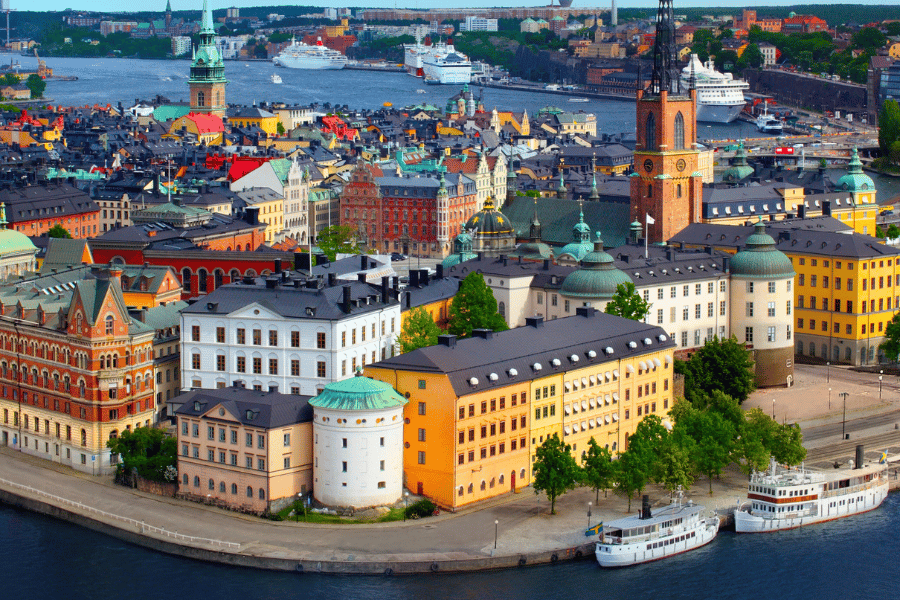 Sweden was the seventh more searched for relocation destination among EU countries, with 8,900 monthly Google searches, slightly down from a year prior.  One of the largest in Europe, this Scandinavian country is globally recognized as having the highest quality of life.
Its world class healthcare and education systems are among the top reasons that make Sweden a desirable place to live for families and retirees. Moreover, the Swedish passport is one of the most powerful passports in the world, more so than the U.S. passport.
8. The Netherlands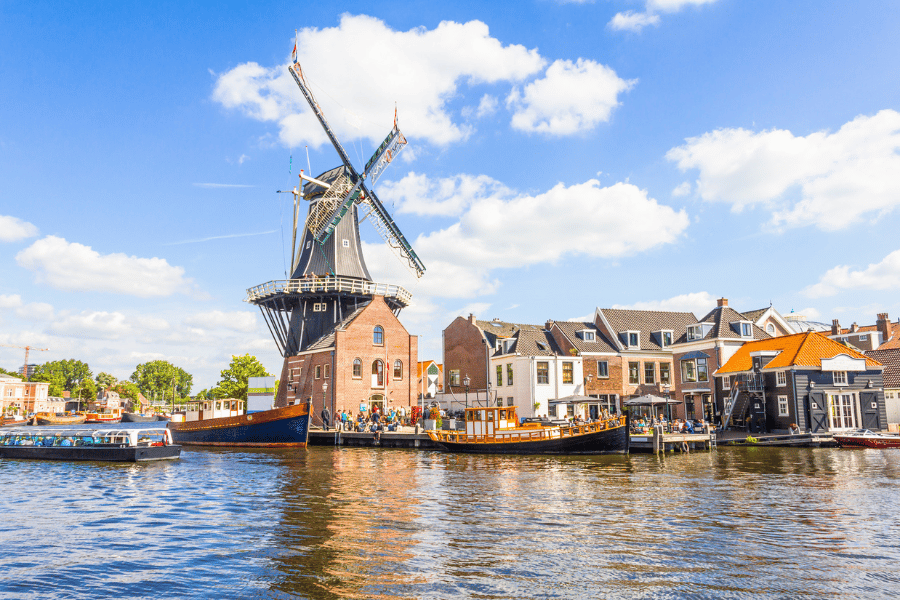 The Netherlands was the eighth most popular EU country when searching online, with 8,300 monthly searches on average, up 17% year over year. Typically, Americans move to the Netherlands for work-related reasons, and having a job lined up ahead of your move is recommended. One major advantage of living in the Netherlands is that English is widely spoken and it is the main business language, with 90% of the population said to be fluent in English.
9. Greece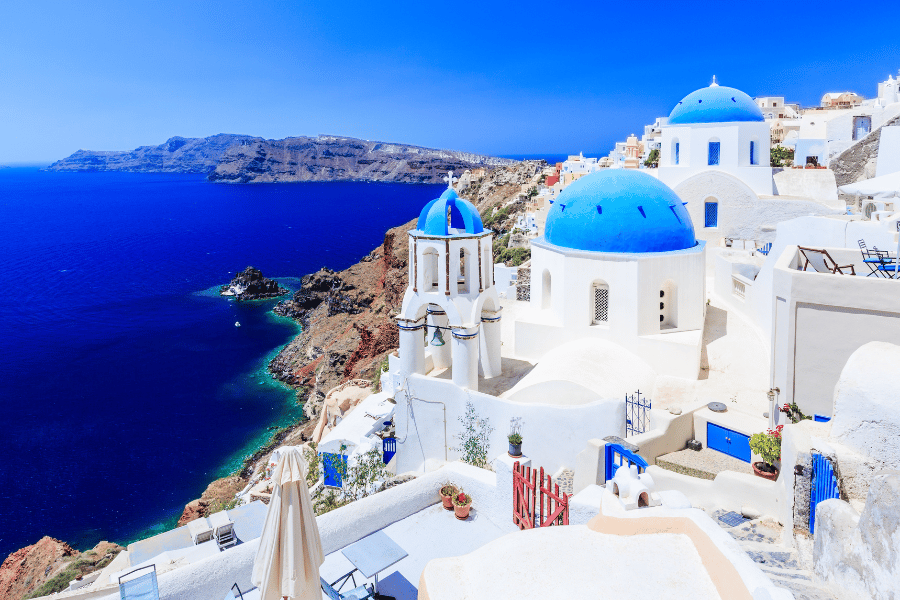 Ninth in the ranking, Greece has a lot going for itself: history and culture, warm weather for most of the year, hundreds of picturesque islands with surreal turquoise waters and white washed beaches, and picture-perfect white and blue villages. In other words, Greece embodies the beach life we are all secretly dreaming of.
Although its economy lags behind other Mediterranean countries, Greece implemented an investment visa program to attract expats to invest in Greek real estate and in tourism, with the intent to help its economy. Americans who live in Greece find that Greeks are very warm and welcoming to foreigners and the cost of living is very affordable compared to many other European countries.
10. Denmark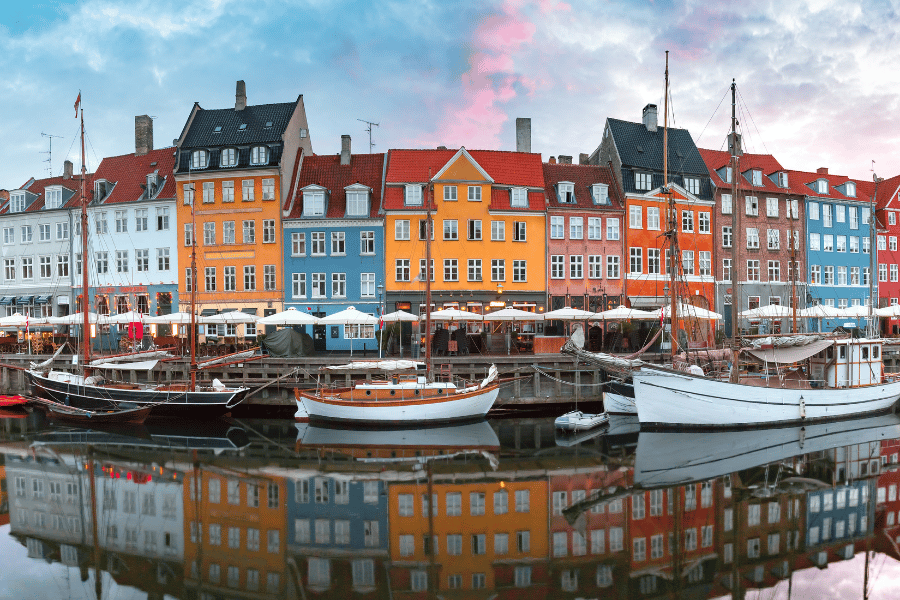 This Northern European country is one of the most forward-thinking and highly-developed nations in the world. In 2022, an average of 5,900 Google searches per month were about moving or living in Denmark, showing that many Americans have it on their radar as a top destination.
A great work-life balance, six weeks of paid vacation per year and tons of social benefits are among the top reasons that make Denmark a highly desirable place to live in for U.S. nationals.
Methodology:
My Dolce Casa is a research blog for moving, living and retiring abroad. 
My Dolce Casa's research team analyzed monthly search volumes using Google Keywords for the 12-month intervals November 2021 to October 2022 and November 2020 to October 2021.
The keywords analyzed included: "moving to [Country]", "living in [Country], "retiring in [Country]" and hundreds of other similar searches derived from these keywords that showed an intent for moving, living, retiring or relocating in the locations analyzed.
Only searches performed from the United States were included in the analysis.
Search volumes for all 27 European Union countries were analyzed and compared.
The final ranking "Top 10 European Destinations for Moving Abroad in 2022" was determined based on the highest number of average monthly searches in the time period November 2021 to October 2022.
When citing this research, please credit My Dolce Casa with a do follow backlink to this article. My Dolce Casa grants you permission to use the research, quotes, and visuals used in this article with proper credit.