For the past seven decades a favorite type of vacation in France has been the gîte vacation. These have proven to be extremely popular because they give visitors the opportunity to immerse themselves in local life. What is a gîte in France? Gites are usually character homes you can rent out in or near rural communities. As they are a type of accommodation on a self-catering basis, guests can have the fun of buying local produce in the markets and French supermarkets for their meals. In recent years, many gîte owners are non-French residents who have found it a great way to generate an income through the summer season.
How gîtes got started
The idea of a gîte holiday or vacation was initiated by the French senator Emile Aubert in 1951 and the first gîte to open was in the Basses-Alpes region. Four years later, in 1955, the National Federation of Gîtes de France ® was founded and a charter was drafted for rural gîtes. In the same year, the first edition of the annual gîte directory was published containing 146 gîtes which could be booked by the week. The first gîtes were created in old cottages, farms and converted outbuildings – all in rural settings. The gîte accommodation was private and varied in size and could accommodate couples, families and even larger groups. In the early days, gite guests had to provide their own bed linen and towels, but today, both are usually provided.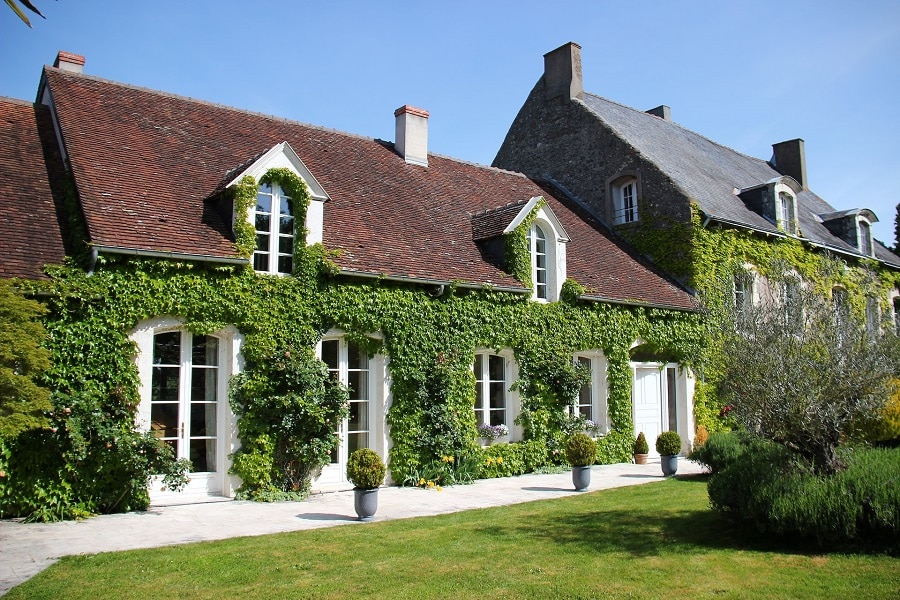 How gîtes got so popular
Today, there are more than 70,000 gîtes across France and in Corsica and the French territories overseas. Over the years, the concept of gîtes has changed a little, but the standard of accommodation provided has really improved with quality interior furnishings – with comfort being high on the list of essentials! So, what does gite mean? Gîtes do vary tremendously but all have one or more bedrooms, kitchen and living area and private bathroom plus one or more toilets. Some gîtes are custom-built and luxurious with sunbathing decks, private pools and Jacuzzis. Having said that, there are still original-style traditional gites available too.
Gîtes can be found in most parts of France so they appeal to those wanting a beach vacation, rural break with plenty of walking and those wanting to enjoy the mountains. There are several specialized gîtes available for those who enjoy horse riding, golf, cycling, fishing and skiing. Gite bookings usually run from Saturday to Saturday and are bookable by the week. While many gȊtes are only open for the summer season – May to October, some do remain open all year round and are a great idea for Christmas and the New Year break.

What does a gȋte holiday mean today?
Modern gîte accommodation is ideal for a self-catering holiday as gites have fully equipped kitchens, laundry facilities, TV and DVD, hairdryers and plenty of tourist information. Sometimes the owners live on-site and sometimes they live close by. All owners have to adhere to international safety standards such as enclosing swimming pools with fencing and a lockable gate.
Who do gîtes appeal to?
Everyone who enjoys discovering the true character of France enjoys staying in a gîte as it is the perfect way to enjoy the area's markets and restaurants and to discover places of interest ranging from water parks to local wine and cognac makers – all at your own pace. Because gites provide accommodation only, you are free to prepare meals as and when you want, or to ditch the idea of cooking in favor of visiting the local brasserie!
The flexibility provided by a gîte makes this the ideal choice if you have young children, teenagers or your parents holidaying with you and because the property is yours for your holiday, you have both space and privacy – something that is lacking in a hotel.
Discover the pros and cons of living in France as an expat. 
Gîte vs chambre d'hotes
Gîte accommodation is in a house, cottage or villa – and very rarely a flat or studio. The accommodation is private and self-contained, it usually includes an outdoor area or garden and is offered on an accommodation-only basis. Gîtes are usually only bookable by the week. Chambre d'hotes is a different type of vacation in France and is the French equivalent of 'Bed & Breakfast'. This type of holiday can be booked for one night or more and is usually in a large house with a series of bedrooms. Your accommodation will be your bedroom with either private or shared bathroom. Some rooms also include a private sitting area with television. Breakfast is usually served in a communal dining room and is French style with fresh croissants, baguette and confiture (jams) plus plenty of excellent French coffee.

Gîte vs table d'hotes
If you choose to book a table d'hotes style vacation, you will certainly be immersing yourself in French life! Your accommodation will be a single or double bedroom in a large house – either with or without private bathroom. Besides having breakfast prepared for you, your host will prepare your evening meal for you which will often be served at their family table. This makes for a very special meal – especially as it will no doubt include popular French dishes and some local wine. Usually, the dishes served are regional specialties and if there are a number of other guests, mealtimes can be a great social experience.
If I move to France, can I run a gîte business?
If you are considering moving to France and would like to work, a gîte business is certainly worth considering. You do have to spend time pondering the implications first. It is really important that you like meeting people of all ages, backgrounds and nationalities. Being able to speak relatively good French makes communication easier. Depending on where your gîte is located, your guests will include British, Dutch, Belgian tourists – and if you are close to the border – Spanish and Italians too. In order to run a gite business, it is important to be sociable and to make your guests feel welcome.
If you will be living on-site, it is likely that you will be called on for help at any time for a range of problems from no internet to a broken corkscrew. To run a successful gite business while living on the premises, you must enjoy DIY and maintenance, be well-organized, love housework, know about marketing and be able to keep accurate accounts.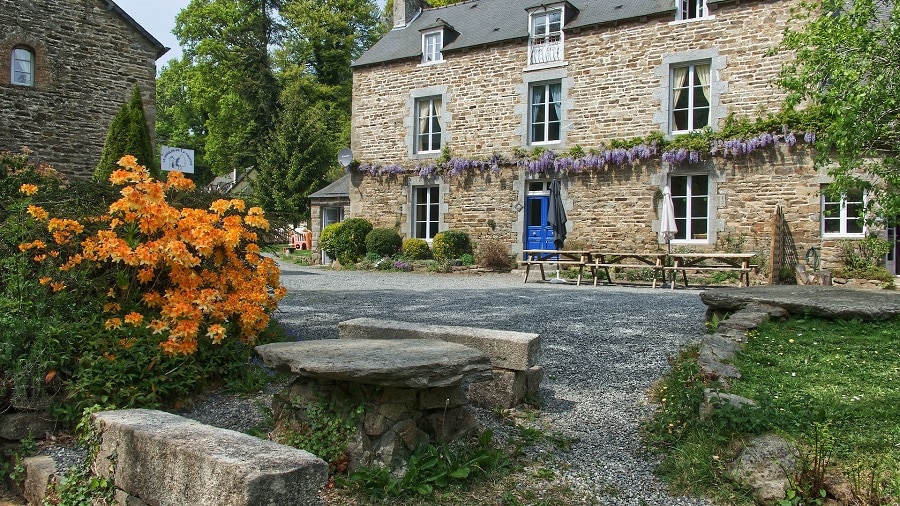 What are the regulations for gites in France?
If you are not an EU citizen, you will need a visa to stay in France for more than three months. If you are establishing a gîte or chambre d'hote you will need a good business and marketing plan plus plenty of time. Many people find that buying an established gîte business with a good customer base is much easier.
It is important to notify your Mairie (Townhall) of your new gîte or chambre d'hote and to get your new business registered as a legitimate enterprise as you will be charging your guests Taxe de Sejour and having to submit tax returns. Working with Gîtes de France® – which is still the market leader – has its advantages. To be accepted as one of the company's recommended gites will involve close scrutiny by an inspector and high standards are required and you will have to pay a monthly subscription. It is well worth the effort because the company's distinctive symbol is very reassuring to potential French guests. Advertising on online hotel listings sites is also advantageous as it will give you a strong market presence and there are many websites of this type where you can add your listing, depending on your target audience.
Whether you view a gîte as a great business idea or the perfect place to stay while you contemplate moving to France, you will find that staying in a gîte really is a fun way to learn about everyday French life.
Dreaming about la vie française? Explore more great topics about living in France and picture yourself living there.