A popular way to explore France is by staying in a series of chambre d'hôtes.  Chambre d'hote is the French equivalent of a guest house or bed and breakfast. There are all types of different styles of this accommodation to be found in French cities, towns, and in remote parts of the countryside. The number of rooms can range in size from a single guest bedroom to a maximum of five. Chambre d'hôtes give their guests a good insight into local life and can be great fun – especially if you speak some French.
Chambre d'hôtes are perfect for those who need a place to stay and want to get to know the local French culture. They are also a good way to earn some money if you bought a house in France and you have a spare bedroom or two.
The history of the chambre d'hote 
First came the gîtes, a type of accommodation created by farmers in the 1950s who had been encouraged by Senator Emile Aubert to try his innovative idea as a way to earn extra money by providing housing for tourists on their farms. The first gîte opened in 1951 and within four years, there were 146 different gîtes on the market. Today, there are more than 70,000 gîtes in France and gîte vacations are usually booked in one-week blocks, running from Saturday to Saturday.
In 1969, the first chambres d'hôtes appeared. What is chambre d'hôte? This was a concept that many ordinary house owners could consider as they only needed to provide a comfortable bedroom and bathroom facilities, plus a good breakfast the following morning. Guests book by the night and could stay as long as they wish. The chambre d'hote concept proved so popular that within a short time, la table d'hôtes, also offering a tasty home-cooked dinner, soon followed. Both have proved extremely popular as it gives guests the chance to spend time with their hosts and other guests – of all different nationalities and backgrounds.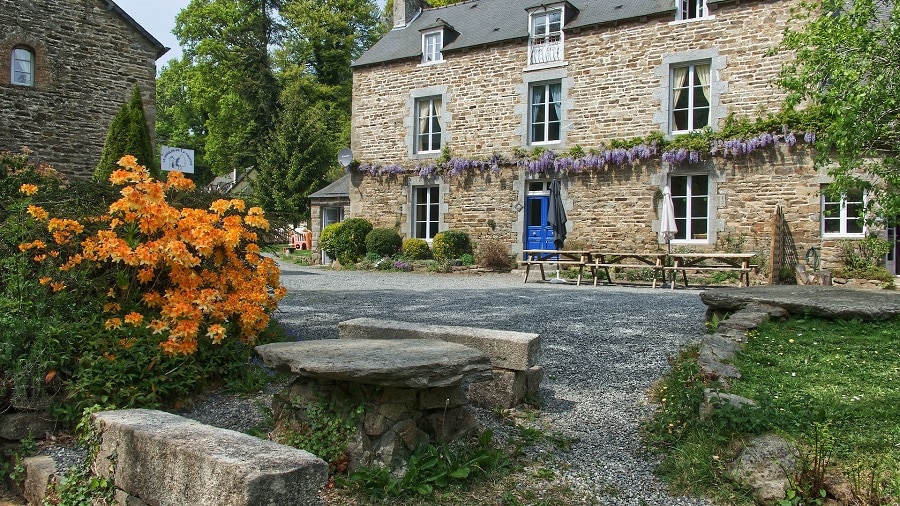 What is a typical chambre d'hôte?
To be honest, they vary tremendously as they are guest rooms that have been created by owners of townhouses, farmhouses, manor houses and even châteaux. The interior design of the rooms can range from homely and comfortable to very stylish and prices vary too.  Rooms must have an area of at least 100 square feet and with a minimum height for the ceiling of six feet.
Different types of chambre d'hôte
Gîte de France has always been a market leader for both gites and chambre d'hôtes in France and its customers find the company's grading system both reassuring and trustworthy. Both gîtes and chambre d'hôtes that work with the company are thoroughly inspected and they are awarded 1-5 épis (ears of corn) with one being the lowest and five the highest. The company has a wide selection of chambre d'hôtes from rooms in both traditional and contemporarily styled houses, Nordic style properties with an outside Jacuzzi, a gypsy caravan for two and a quirky crooked cottage that looks as though it has come straight from the pages of a fairy tale.
What are the differences between chambre d'hôte and other similar types of accommodation?
A similar type of accommodation is the 'auberge' – meaning 'inn'. The Auberge is often a restaurant with a few rooms available for rent. If you book into an Auberge, breakfast is usually included in the price, but if you would like an evening meal too, there will be an extra charge. The Auberge is likely to be very quirky with dated furniture and interior decoration but this can add to its character.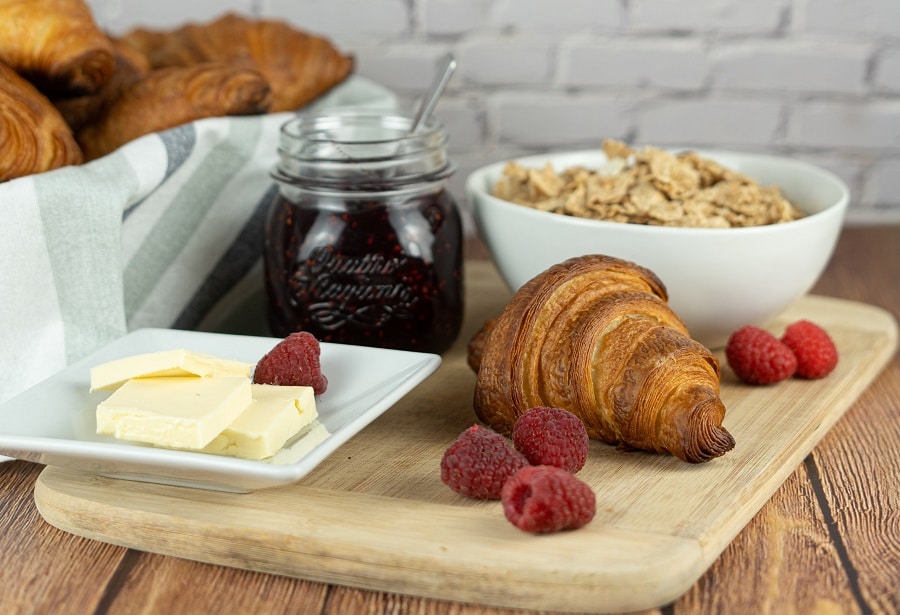 Chambre d'hôte vs gîte
The main difference between renting a gîte and a chambre d'hôte is that when you rent a gîte, you rent an entire building or section of a building with its own bedrooms, sitting room, kitchen, bathrooms and often a swimming pool. When you book a gîte holiday, you are booking the accommodation only and you will be preparing all your own meals on a self-catering basis or visiting the local restaurants.
In contrast, when you book a chambre d'hôte you are booking a bedroom in a privately owned house. Rooms have a private bathroom and some have sitting areas, but others do not, as it is not obligatory. When you book this type of accommodation, breakfast is included. The breakfast is usually continental style with fresh croissants or slices of baguette, accompanied by confiture (homemade jam) pastries, ham, cheese and sometimes fruit juice or yogurt. There is always plenty of excellent French coffee served too – often in extremely large cups!
Chambre d'hôte vs table d'hôte
These two types of accommodation are very similar and the only difference is that when you book table d'hôte this includes an evening meal too. The meals can vary tremendously but are usually a traditional regional dish that is enjoyed with the owners around their dining table.
Opening a chambre d'hôte in France
If you live in France as an expat and would like to open a chambre d'hôte in France, you need to provide a fully furnished room and either private or shared bathroom facilities. Bed linen and bathroom towels are always provided, and breakfast is included in the price.
Guests to a chambre d'hôte are charged on a nightly basis and a maximum of three people are allowed to stay in one room and the maximum number of rooms allowed in the building is five. If you are planning to serve alcohol, you will have to apply for a license from your local Mairie (Town Hall) and comply with some training requirements.
It's rather difficult for non-EU citizens living in France to open a business and it is important to check the latest legislation. There are a number of websites full of useful information about establishing a success chambre d'hôte business in France and the requirements for foreigners.